What is altered art?
When we tried to answer the apparently simple question 'What is altered art?' by putting these words into the major search engines, we didn't find much actual information, mostly just a load of websites that were obviously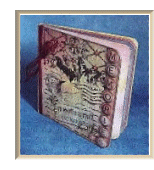 trying to sell us something, and artists' blogs that didn't really explain anything.
That's why we decided to set up this website: to explain to those who don't know about altered art what it is, and how to do it. Don't worry, though, if you already know a bit about it, because we'll be catering for you too.
Here at altered-art.net we are on hand to answer all your questions about this exciting form of creative expression, as well as other related forms, like art dolls, mixed-media art, artist trading cards, ArtSquared and mail art, that are becoming increasingly popular.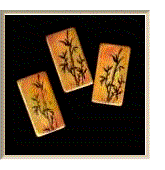 We hope that there will be something here for more experienced artists, for those just starting out on the path, and also for those who just want to know more.
Regards,
David and Maria
Come with us now on our journey...
What's new at altered-art.net, your online guide to altered art? What's happening in the world of altered and mixed-media art? Here's our personal view…
We call these 'Your Pages' because that's exactly what they are: by, for and about you, our visitors. Do you have some artwork that you're particularly proud of? Want to show it off? Here's your chance…
When we first discovered altered art a few years ago I thought that we had found something really new and exciting, but in fact this form of creative expression is not new…
Who says size isn't important? These miniature works of art must be 2½ x 3½ inches in size, but otherwise when creating artist trading cards you are limited only by your own imagination…
In our look at altered art techniques we explore all the tips and techniques for altered art that are also so useful in making artist trading cards, in cardmaking and in scrapbooking…
Do you have questions about altered art? We have the answers to your altered art questions...
This page sets out the legal issues, policies, terms and conditions that you may need to know about when you use our website.
Looking for information on altered art? This site map lists every page on the website, and will help you find the information you are looking for quickly and easily.
We're David and Maria Adams, and we'd like to tell you a bit about ourselves and how we came to be interested in altered art…
Do you have any comments or questions about this website, or about altered art? Is there anything you would like to see on the site? Please feel free to contact us; we would love to hear from you…