Altered Art - New Art for Old?
When we first discovered altered art a few years ago I thought that we had found something really new and exciting, but in fact this form of creative expression is not new, and actually has a history stretching back over many centuries.
The story so far…
The practice of altering existing works of art goes all the way back to the Middle Ages, when the monks would conserve their precious stocks of parchment by reusing old manuscripts, often incompletely obscuring what was there before.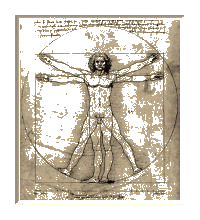 A few centuries later we often find well-known artists like Leonardo da Vinci (1452-1519) painting over their earlier and less important works, again sometimes leaving portions of the original image still visible.
With the Victorian era came a passion for making scrapbooks, into which were pasted newspaper and magazine cuttings, calling cards, greetings cards and other ephemera, but it wasn't until the early years of the twentieth century that the form of creative expression that we now know as altered art really began to develop.
The best-known artists working in these early years and using what we now think of as altered art techniques included Pablo Picasso (1881-1973) and Kurt Schwitters (1887-1948). In the 1960s some other well-known names were Robert Rauschenberg (1925-2008) and Andy Warhol (1928-1987), but over the past century there have been many other less famous artists working in this genre.
Probably the best-known name in this field today is that of Tim Holtz, who has done much to popularise this form of creative expression.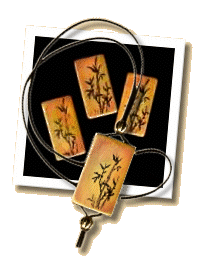 So what is altered art?
From what we have said it would seem that one answer to this question is that it involves altering or combining existing works of art to produce new pieces of artwork. However, most people would understand this expression to mean the transformation or 'alteration' of ordinary, everyday objects into artistic pieces using, for example, rubber stamps, fabric, paper, paint and fibres.
What's the difference between altered art and mixed-media art?
These two forms of creative expression are very similar, and indeed one is a particular example of the other. When you see the term mixed-media art, however, it simply means that the piece has been created from a variety of different materials, unlike, for instance, a watercolour or an oil painting. There isn't necessarily any suggestion that an existing object or work of art has been altered in some way to produce the new piece of artwork.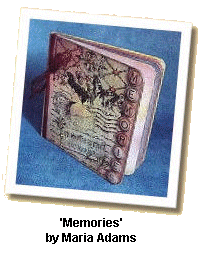 You may be confused when you see references to something like an 'altered canvas', which appears to have been created from scratch, and not from any previously existing piece of work.
Although this isn't strictly implied by its definition, much of what many people think of as altered art seems to have a certain look, a certain style, what might be described in architectural terms as a 'vernacular', its own language if you like. This often old and faded look could be variously described as vintage, antique, worn or distressed, and we'll be looking at ways in which you can achieve this effect.
When you see a piece of artwork described as 'altered' that doesn't really seem to fit the definition, it probably means that it has that old, worn and distressed look that we often associate with this particular genre.
So what can I alter?
The short answer to this question is 'whatever you like'. The possibilities are endless. You probably have lots of things around your house that you no longer have a use for. Why not turn them into works of art?
Although you can alter anything you like, you will probably find that people tend to alter some things more often than others. Here are some commonly found objects that you may like to try:
Bamboo tiles
Books
Boxes
CDs and DVDs
CD cases
Cigar boxes
Dominoes
Glass bottles
Jigsaw pieces
Luggage labels (shipping tags)
Matchboxes
Microscope slides
Photographs and postcards
Photo frames
Playing cards
Slide mailers
Slide mounts
Tins
You may well find that you have some of these around your house. Look in charity shops (thrift shops) for things like old books and children's board books, jigsaws and dominoes - you may be lucky! You may also be able to find some of these items at art or craft retailers, particularly those that specialise in altered art supplies.
New art for old?
You will probably now understand why I have described this particular form of creative expression as 'new art for old'. In a way, altered art is something new, because of its recent huge rise in popularity, but at the same time it has its roots in something far older. Also, of course, it is the essence of this art form that we take something old, and perhaps useless, and create from it something new and beautiful.